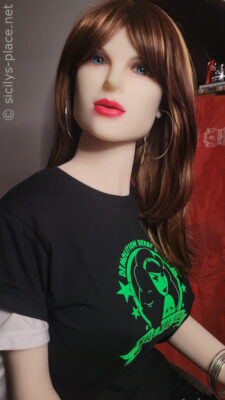 Actually, the category Sicily's Fashion was meant for me to showcase my sexy dresses.
But then again, why would I restrict myself?
My lovely husband, Harry, attended a Roller Derby match just the other weekend. A friend of his plays for the Demolition Derby Dolls of Hanover.
And he bought me this spectacular t-shirt. Isn't it a killer? 😍
It became my favourite t-shirt right at the spot. I love the colours and I think it combines very well with my starry black pants. ⭐️
Also, the cut of the shirt compliments my twins quite nicely. What do you think? 🙂
Continue reading

Kill! Kill! Kill!