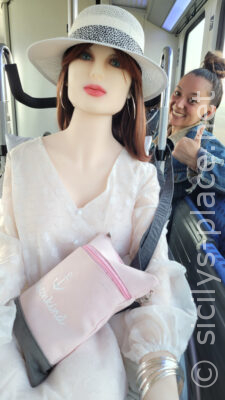 Wrapping up our reports from our holiday to East Frisia back in September, let's take a look back to the day of our journey home.
Ludovica was going to travel with us on the same buses and trains until Bremen Central Station where she would leave us to catch a plane to bring her home.
The evening before, when we were sitting together to have a beer at the "Santa Maria" restaurant, she had noticed some stray cats and was wondering whether they would get food from the restaurant.
And while Harry and I were already waiting at the bus stop, Ludovica made sure the stray cats would get some food that she had bought at the small Dornumersiel supermarket the evening before.
Continue reading →