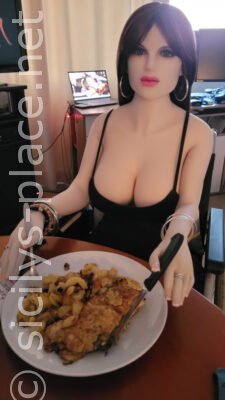 It had been a while that my husband Harry and I had a dinner date.
Harry thought the night of the Eurovision Song Contest might be a good occasion.
We were having a Steak "Strindberg" with fried potatoes. It was delicious as always.
We also enjoyed the contest. We weren't so fond of this year's ESC class when previewing all the entries prior to our recent vacation trip.
However, in the end, many of the songs we hadn't liked previously did find our approval thanks to their live performances.
Our personal 12-pointer was the Estonian entry which ended up in a decent eighth place. We were also happy with our personal 10-pointer, Sweden, taking the win.
I also liked the Czech entry even though it left me a little confused. 😉
Please be sure to also view the photos from my ESC Dress Rehearsal.
If you have a free VIP(+) upgrade, you can also check out my ESC Undress Rehearsal.