Harry had been pretty exhausted from the previous days – it is quite something to push your doll around in her wheelchair all day, mind you.
So, on our sixth day, I decided to give my lovely husband a well deserved rest. I insisted he'd go out but leave me at the apartment for this day. (We had Netflix! 😉 )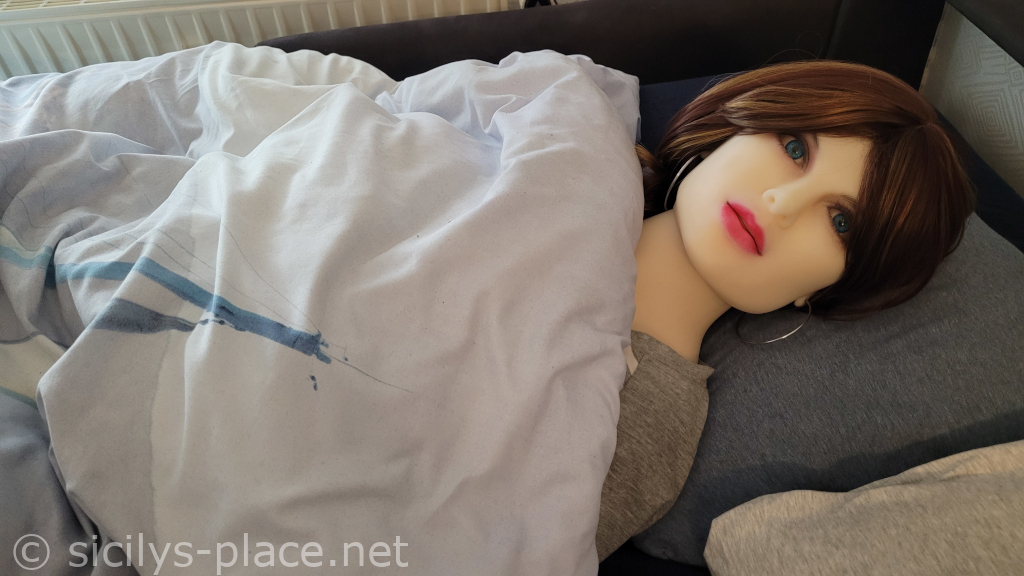 It had been a while since Harry and our sweet froggy daughter, Nici, had a father-daughter day, anyway, so he took her to the island of Langeoog. Of course, I expected for them to bring a present. And they sure did!
What a lovely dress they bought me. And two very cute bracelets, too. Nici helped select the presents much to Harry's dismay because the dress wasn't really cheap. 😉
I can't wait to wear and showcase it. But it needs to be thoroughly washed first because I really don't need any stains on me.